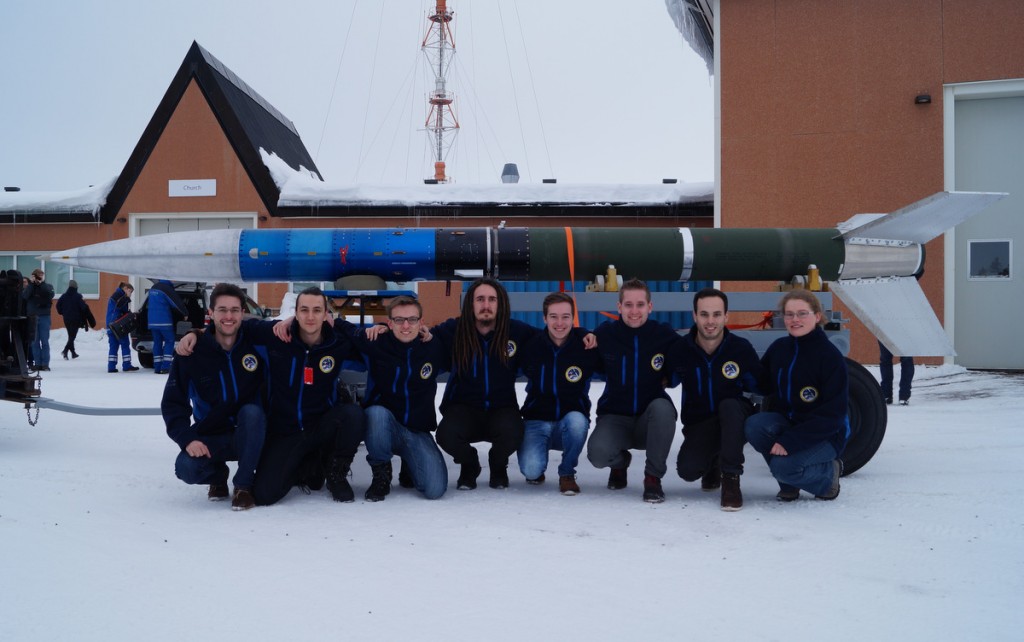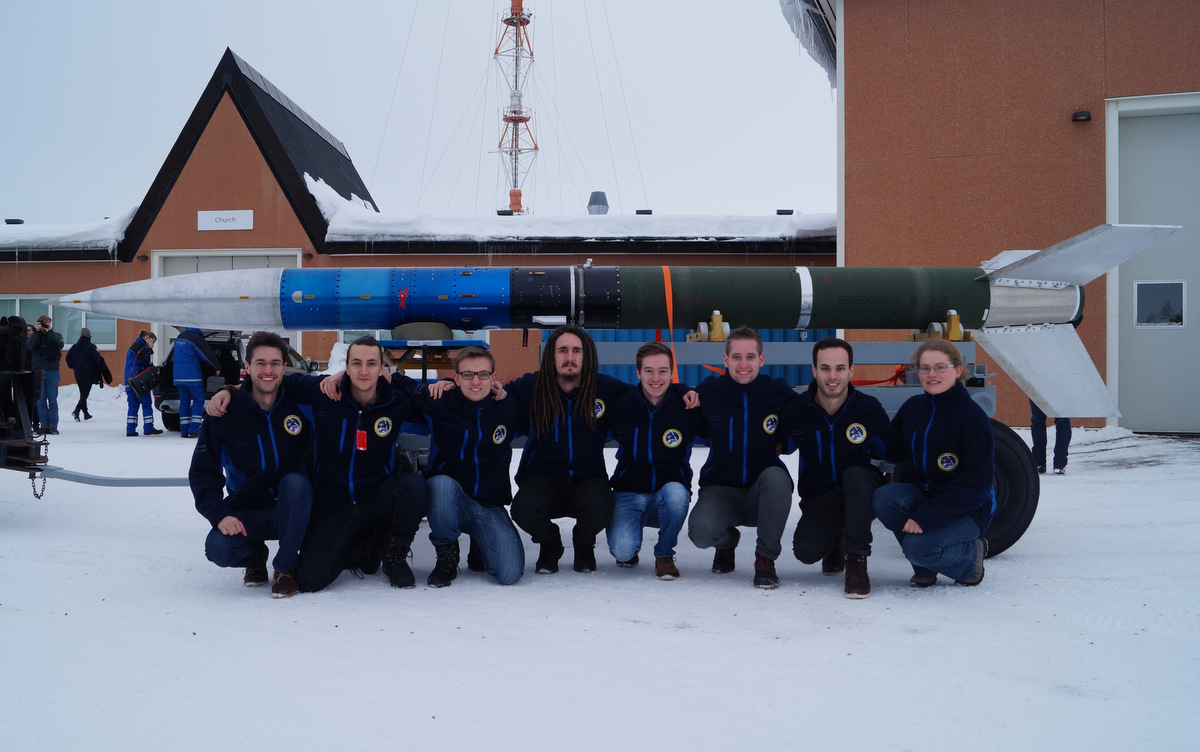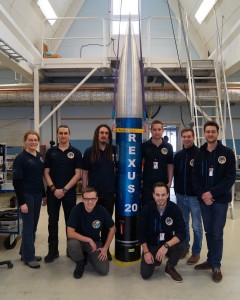 On Saturday afternoon all experiments of REXUS 20 were ready to be finally mounted together. The payload was raised in a vertical position and a system check was succesfully performed. In the evening there was the Motor Mating when payload and rocket motor where put together.
Now on Monday morning there was the REXUS 20 Roll Out. Now the rocket is on its launch position for final tests (the cold countdown).
First launch opportunity will be on Tuesday.